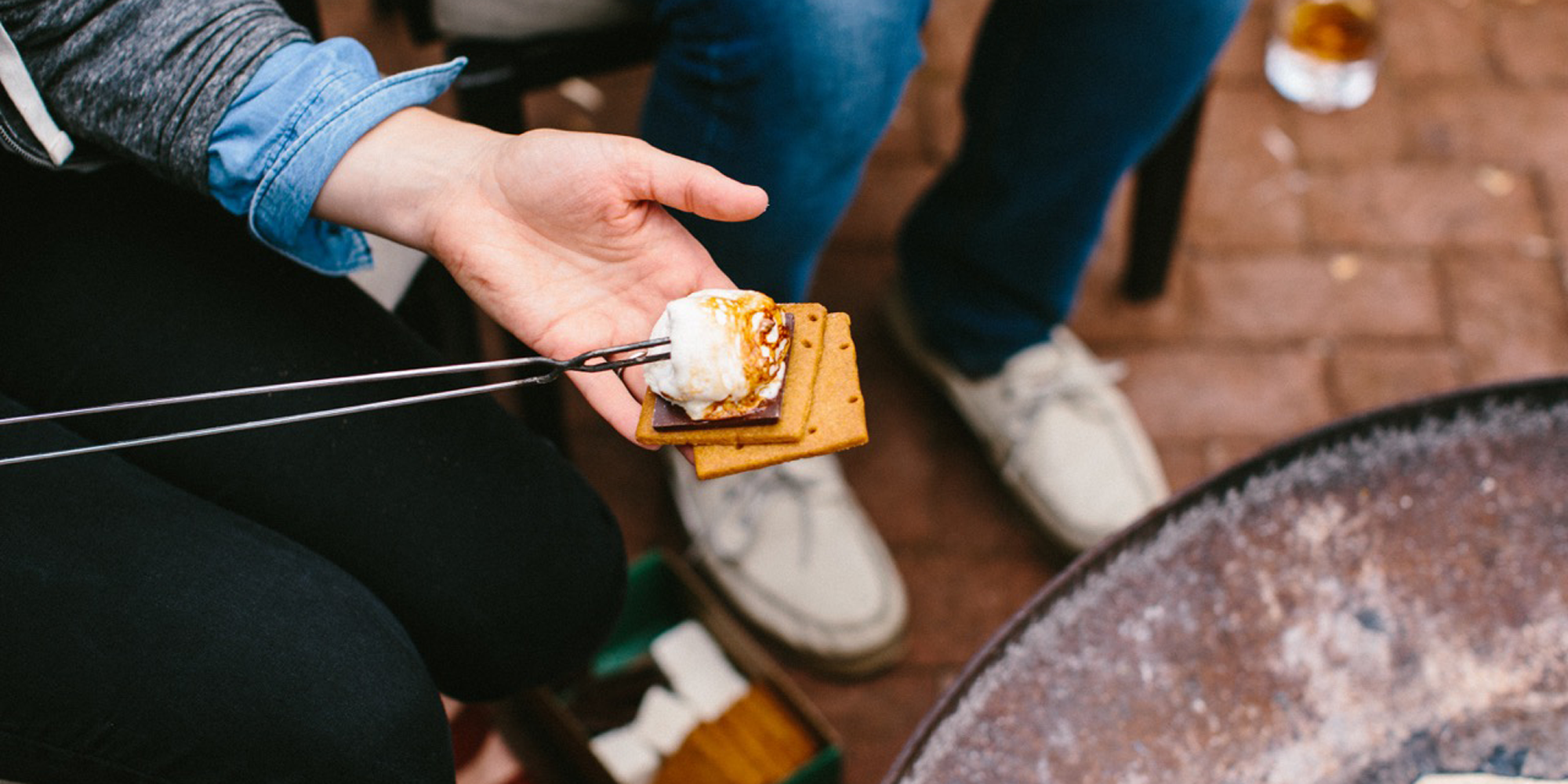 WELCOME TO OUR WILDERNESS COLLECTION
It all started with smoked chocolate chips...
Autumn grew up with her family camping and fishing in the cascades. Her dad would always smoke his catch in their back yard, and the smell of that process has been deeply woven into Autumn's fabric. She was determined to bring the ancient tradition of smoking food into the dessert world and in 2005, found that chocolate accepted the flavor of wood smoke over any other ingredient she tested. Since, we love to use our smoked chocolate in as much as we can – its roots go deep, and is an homage to Autumn's beloved late father.
The PNW has inspired our identity as a company, as well as many of our creations in the kitchen. Beyond smoked chocolate chips, we also make campfire caramel sauce, s'mores hot cocoa, and more. We are grateful for this land, and recognize it is always in danger of being abused. We are proud to support two non-profit organizations who work to preserve & protect it, and the communities who depend on it.
We donate 5% of sales from our Wilderness Collection products to these two non-profits:
WASHINGTON WILD
Washington Wild works to defend, protect, and restore wild lands and waters in Washington State. Through their protection of watersheds, they are protecting that fresh mountain water making its way down streams and rivers for use by the countless farmers who need fresh water for their fruits and vegetables, and even to the taps in our homes. Going full circle, it all starts with protecting the land and keeping our ecosystem healthy.
FORTERRA
It's all too common in Seattle to see land being bought up by developers for profitability. This doesn't just happen in the city, though. Forterra works to acquire keystone lands in Washington State, from the Yakima Valley to the forests on our coastline, restoring and protecting them from developers. They create livelihoods on these lands, including farming, wood production, and other ways of life based on the economies demand.